Cairo Art Fair II
KM 28, Cairo-Alexandria Desert Road, before Dandy Mall and behind Total petrol station, Cairo, Egypt.
Friday,09 December 2016 - Wednesday,15 February 2017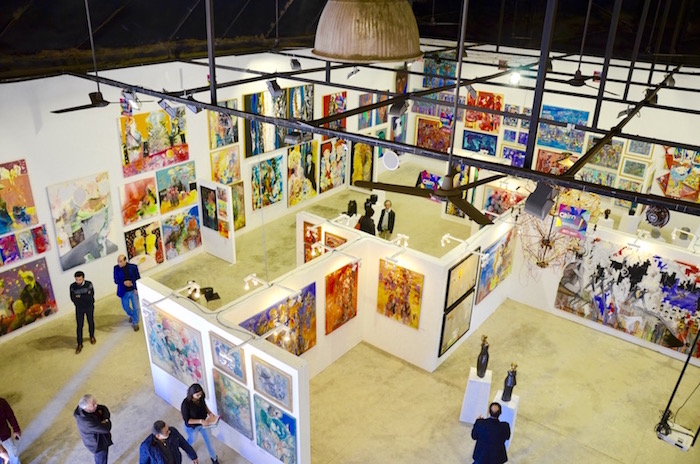 Arts-Mart Gallery  is proud to announce the unveiling of Egypt's largest ever art show as well as The Gallery's grandest exhibition and most exclusive to date, titled 'The Cairo Art Fair II'.
Held at the gallery's location on the Cairo-Alex Desert Road (next to Dandy Mall) from the 9th of December 2016 until the 15th of February 2017, this annual art fair gives Egyptian art fans the opportunity to connect with over 700 artworks by Egyptian artists, including some of the biggest names in the art business. The fair provides a physical platform for viewers to browse through the contemporary Egyptian art scene today.
It will display the latest work of over 100 of Egypt's best artists across several disciplines. Uniting this variety of art in one strong & dynamic show will off each artists' individuality and give the audience a chance to fully explore the current Egyptian art scene.
The second edition of the Cairo Art Fair at The Arts-Mart Gallery is the manifestation of the dream to become a one-stop destination for Egyptian art enthusiasts worldwide. Showcasing an assemblage of well-established masters of composition and the most promising up-and-coming talents, the gallery will be brimming with over 700 artworks, including paintings, sculptures and photography. The art explores and encompasses a plethora of contemporary themes and covers a wide range of prices.
Cairo Art Fair II will include the latest works of Mohamed Abla, George Bahgory, Khaled Zaki, Guirgis Lotfy, Hossam Dirar, Karim Abdelmalak, Mohamed El Damarawy, Ibrahim El Tanbouli, Lina Mowafy, Britt Boutros Ghali, Nazli Madkour, Deena Fadel, Klay Kassem, Mohamed Sabry, Lubna Abdelaziz, Gamal Meleka, Eman Ossama, Assem Abdelfattah and many more.
Working hours are 10:00 to 17:00 on weekdays, and 12:00 to 18:00 on Fridays and Saturdays, The gallery is closed on Sundays.