Flash Sale
KM 28, Cairo-Alexandria Desert Road. Abu Rawash, Giza-Egypt.
Friday,29 March 2019 (12:00 PM) - Saturday,30 March 2019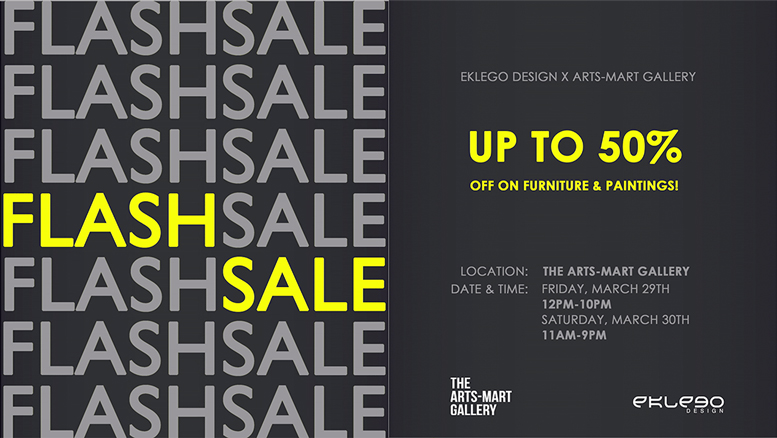 It's Flash Sale time again with @eklegodesign & The @ArtsMartGallery!
Get Exclusive furniture & Art with 15% and up to 50% Discount for two days only at The ArtsMart Gallery.
Friday 29th from 12PM – 10PM
Saturday 30th from 11AM – 9PM
See you there!
KM 28, Cairo-Alexandria Desert Road.
Abu Rawash, Giza-Egypt.
For more Information, Please call: +201000773860