Michelangelo At The MET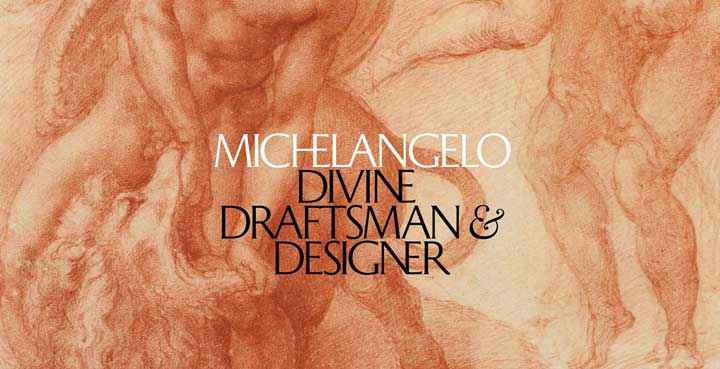 Michelangelo Buonarotti is currently the subject of a never-been-done exhibition taking place at the Metropolitan Museum of Art in New York City. The name of the exhibition is Michelangelo: Divine Draftsman and Designer. Michelangelo is known for his excellent disegno which provided a foundation for all of the arts. To this day his work has an astounding impact that continues to dazzle its viewers.
The loan exhibition is divided into eight sections, displaying the journey of Michelangelo as a multi-disciplinary. The show is displaying 133 of his drawings, 3 marble sculptures, as well as his early paintings, including The Torment of St. Anthony; produced when he was only 13 years old.
Moreover, the exhibition also displays Michelangelo's architectural work including his wooden model for the chapel vault. The most popular room in the exhibition is devoted to his drawings of the Sistine Chapel. The show also features works by other artists for context and comparison.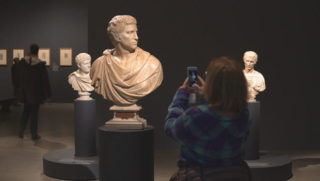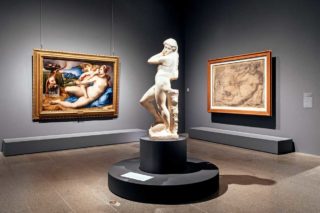 A catalogue is accompanied with the display, andit provides details about the artist's career, his relationship with fellow artists and assistants as well as his rivalry with Leonardo and Raphael. The way the exhibition is curated shows how Michelangelo wasn't a solitary genius, and it sheds light on the generosity towards his fellow assistants and artists.
Furthermore, the MET made efforts to get adolescents interested in this event by having Michelangelo the Ninja Turtle pay a visit to the show. On Friday January 26, the celebrity ninja turtle visited the exhibition and snapped a few photos while on the trip. Even though Michelangelo: Divine Draftsman and Designer doesn't need the extra push, the appearance of Michelangelo the ninja turtle was a clever tactic to draw in young fans.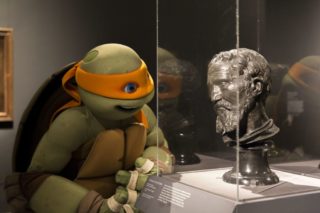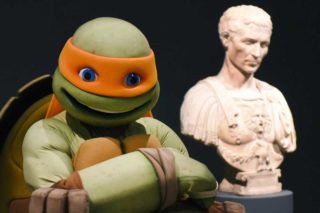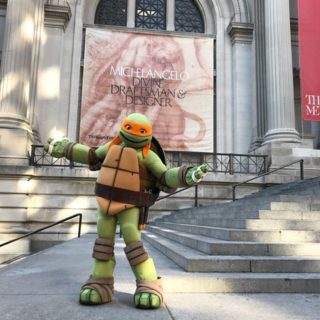 The museum took to Instagram and twitter to share a few shots of the ninja's visit. The exhibition runs until February 12 and is showing an appearance of at least 7000 visitors per day.