Visit Our Showroom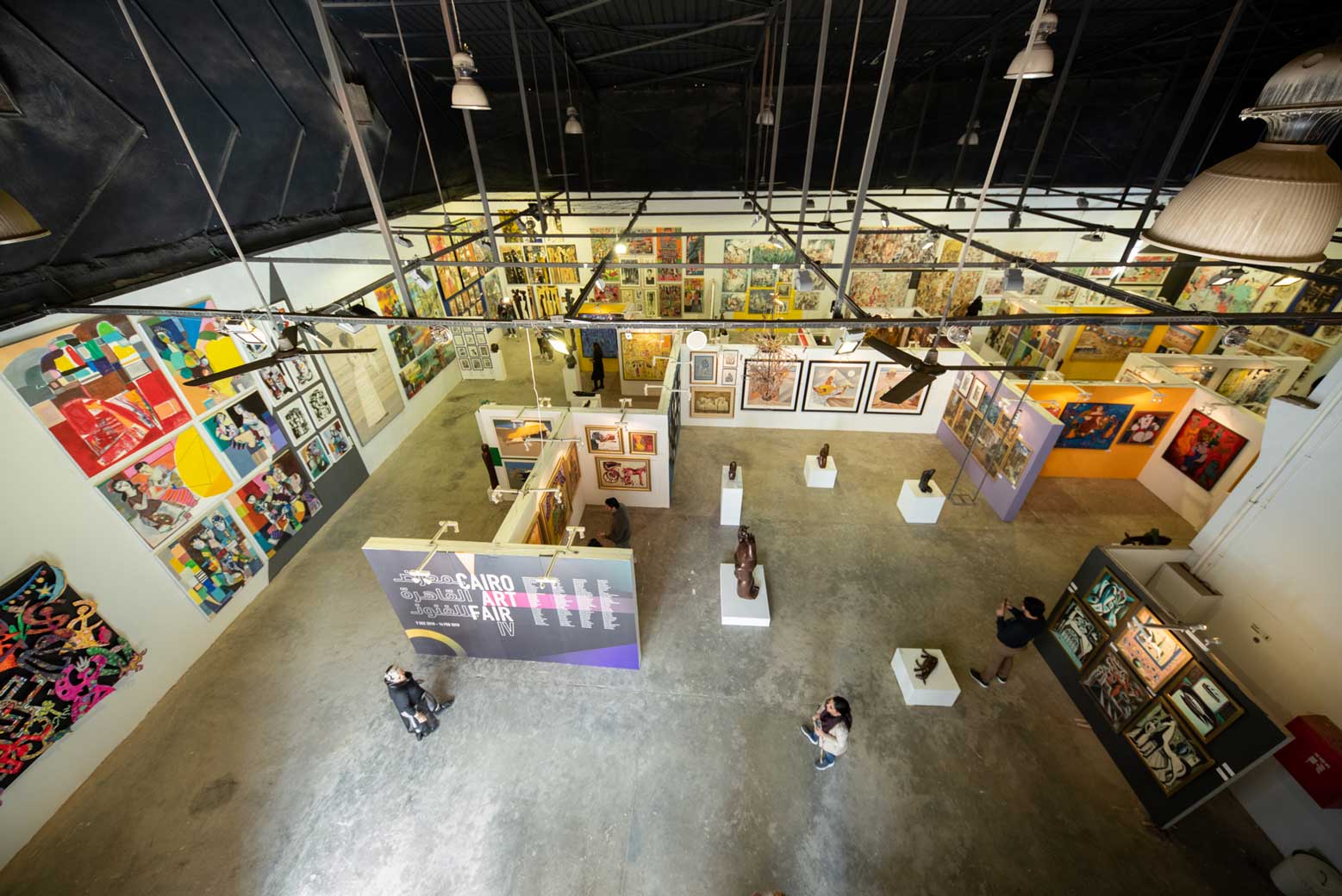 Arts-Mart launched its showroom in 2014 to complement the online gallery, where art enthusiasts can immerse themselves further into the experience of viewing and shopping for art in a creative and inspiring venue.
The Arts-Mart Gallery is located on the Cairo-Alexandria Desert Road, 2 Km after exiting the 26th of July Mehwar.  The 1000m² hangar houses three-floors that include the Arts-Mart Gallery main exhibition space, the Arts-Mart School, and the Arts-Mart shop.
The Arts-Mart Gallery
Since launching, the Arts-Mart Gallery has featured hundreds of original artworks and several exhibitions. Shows have included the first Cairo Art Fair in May 2015, the Artists of Tomorrow, as well as solo shows by some of the most prominent and rising Egyptian contemporary artists.
The Arts-Mart Shop
Indulge in browsing through our collections in person, take your time in selecting the artwork that speaks to you. Located at the front of our showroom space, our shop is spread out over three floors, boasting over 300 beautiful works of art by prominent and rising Egyptian artists.
Venue for Hire
The Arts-Mart Gallery is an exhibition space that is unparalleled in Cairo. It offers 1000 m² of massive floor space that offers endless possibility and flexibility, as well as high ceilings that give a sense of grandeur to the space. Create the perfect venue for the event of your choice. Our modern, simple interior enables you to decorate and structure the space to suit your event, and our light designs create an elegant atmosphere and set the mood.
Both generous in size and intimate in its atmosphere, our venue is the perfect opportunity to experience exciting contemporary art in the company of your family, colleagues or friends.
Our gallery is suitable for large as well as intimate events, with a capacity of up to 600 people. We encourage you to personally determine the layout and interior decor of choice for your event, but we are also happy to offer our expert advice. The venue is available for day and evening hire, seven days a week depending on the gallery's exhibition schedule.
For further information about how to hire the venue, please contact us at admin@arts-mart.com and lina@arts-mart.com.
Address:Km 28, Cairo-Alexandria Desert Road, before Dandy Mall and behind Total petrol station, Cairo, Egypt.
For directions, call 01000773860.
Address:

Cairo-Alex Desert Road, 2KM after the Mehwar Exit. Between Dandy Mall and Total petrol station, behind Shoura and Starbucks.

Opening Hours:

Sunday to Thursday 10:00 - 17:00
Saturdays 12:00 - 18:00

Phone:

+20100 0773860